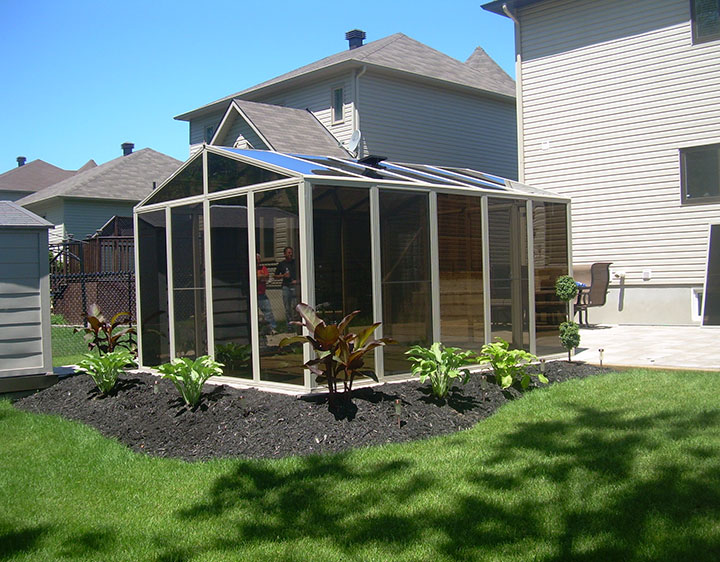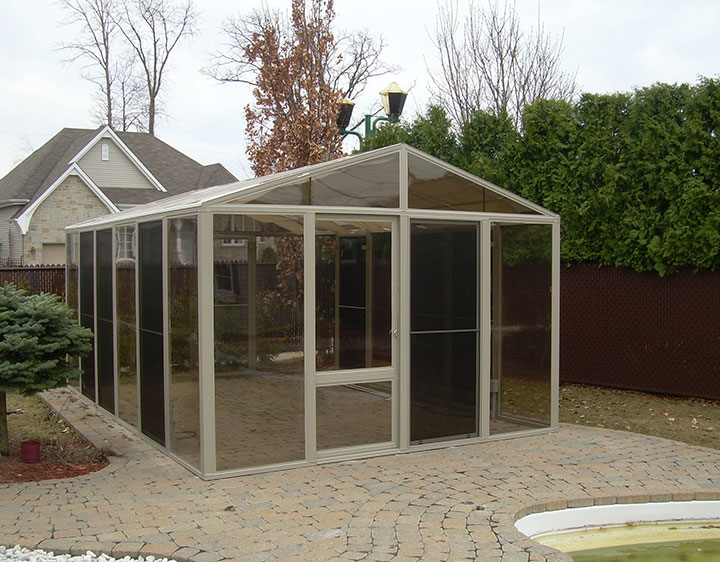 Comfort, freedom and versatility
Extend your comfort and enjoy the freedom you've always dreamed of with our VG gazebo. Ready to assemble and offering increased visibility, the quality of its design will add value to your landscaping whether it is concrete, paving stones or wood.
Living space
The great versatility of the VG gazebo lets you give free rein to your imagination. Protect your spa from nasty weather changes, create a relaxing space for reading and lounging, create a comfortable outdoor dining room, it's up to you to make the most of this brand new living space.
A vision tailored to your needs
The VG Gazebo is offered in 3 standard sizes of 11x11', 11x14', and 11x17', and in three colours, black, sand or white. The see-through panels - as clear as glass - are also available in two colours: smoke and charcoal. The VG also comes equipped with a sliding door and four screens.
Do not miss out on the light any more and enjoy the long and beautiful summer days.
Solarium International is an authorized dealer of brands of safe and effective cleaning products that will help you enjoy your new living space for many years to come.
Contact us to learn more about the maintenance steps and the products that meet your needs.
1-888-301-1444